Pileated Woodpecker
Pileated Woodpecker Video Clips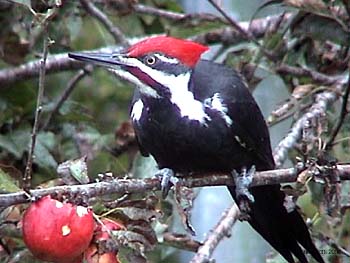 Pileated Woodpecker
Pileated Woodpeckers regularly show up for apple harvest. It's quite a sight to see them rear their heads and hammer their beaks into the apple and watch apple pieces flying everywhere.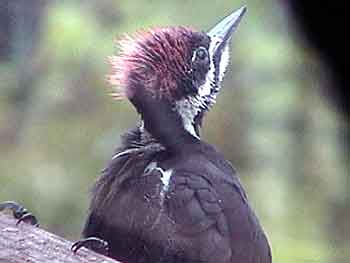 Pileated Woodpecker Fledgling
Pileated Woodpeckers need mature trees in order to excavate their 7-inch across nesting cavities. This fledgling was being fed tasty carpenter ants.