Western Tanager
Western Tanager Video Clips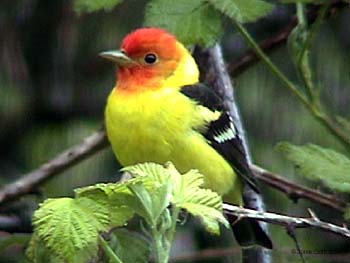 Western Tanager (Breeding Male)
President Thomas Jefferson sent his former secretary, Capt. Merriwether Lewis, on an expedition to the west in 1804. On June 6, 1806, Capt. Lewis of the Lewis and Clark Expedition discovered the Western Tanager in Idaho.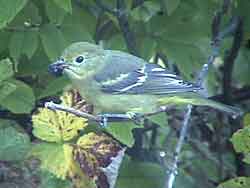 Western Tanager (Female)
Western Tanagers enjoy coniferous or mixed forests. Insects are their primary food source. However, they are extremely fond of fruit and berries. Unfortunately, Western Tanagers are declining due to habitat loss.